Service functions
Send report to e-mail
Enter e-mail recipient *
Your e-mail *
Comment :
* required fields
Industrial Safety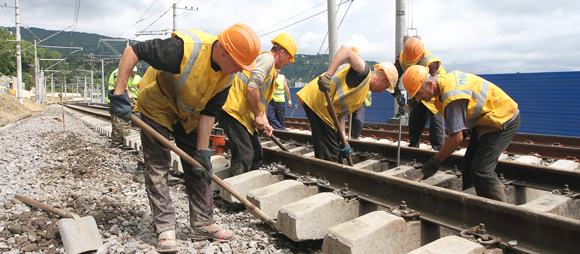 In 2012, the accident rate decreased by 14% and the number of fatalities by 26%. This decreasing accident rate is a stable trend.
Safe production principles at JSC "RZD"
Health protection, industrial and fire safety and environmental protection are elements of the common system of production process safety (PPS);
Managerial duties related to PPS are carried out mainly in the Health, Safety and Environment Department;
The PPS is assessed based on risk calculations with regard to audit results;
Common investment policy in PPS regarding the purchase of new facilities and safety systems for employees exposed to elevated risks;
Interaction with state control and supervision authorities with regard to PPS, including protection of the Company's interests.