Service functions
Send report to e-mail
Enter e-mail recipient *
Your e-mail *
Comment :
* required fields
Housing Policy of JSC "RZD"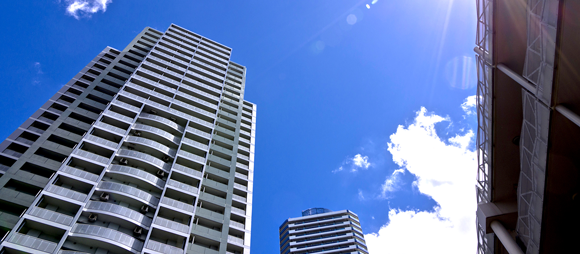 JSC "RZD" owns a housing stock of more than 800 th. m2 and offers support to its employees in need of housing improvement. This is one of the ways for the Company to attract labor resources and retain staff.
800 th. m2
Housing stock owned by JSC "RZD" as of 31 December 2012
13.4
th. apartments
Are owned by JSC "RZD" as of 31 December 2012
During the railway restructuring and following the establishment of JSC "RZD" in 2003, a large part of housing in the maintenance department was transferred into municipal ownership. JSC "RZD" was left with 1.2 mln m2 of residential premises, mainly, hostels.
In 2003-2012, JSC "RZD" invested RUR 26,906 mln (excluding VAT) to establish Company housing stock (CHS), including, in 2012, RUR 2,871 mln.
As of 31 December 2012, JSC "RZD" owned a housing stock of more than 800 th. m2. This amounts to some 10.2 th. apartments in apartment blocks, 2.1 th. apartments in buildings with a small number of apartments, 1.0 th. rooms in hostel-type residential buildings and 53 rooms in hotel-type residential buildings.
Although the Company bears the costs of housing construction, purchase and maintenance, CHS development is profitable: this is one of the most effective tools for JSC "RZD" to attract and retain labor resources.
Residential premises are provided to: employees of primary occupations and positions working in transportation technology and the operations of newly commissioned production capacities; and managers and specialists invited and transferred as part of the staff relocation package for the period of the ir performance of labor duties under labor contracts.
Virtually the entire CHS under the Target Program for 2011-2013 (88.6%) is provided in localities with poorly developed or no rented housing market. About a half of the residential space is built or acquired for employees of Siberian and Far Eastern railways.
The CHS structure and management system as a whole matches the Company's structure and housing policy aims of JSC "RZD". The CHS management system has enabled the optimization of a number of housing stock facilities and the ir loss-free maintenance.
Housing improvement subsidies and loans
In 2006-2012, nearly 24.3 th. employees of JSC "RZD" improved the ir living conditions with the Company's financial support.
The Company subsidizes its employees in need of housing improvement by paying most of the costs of interest on real estate loans, for which employees pay only 4.5% p.a., and young specialists 2%. During this period, tandem loans were granted to more than 2.4 th. employees.
More than a thousand young families with children obtained non-repayable subsidies from the Company for partial repayment of the ir debts on tandem loans, which had been previously granted. The Company pays special attention to large families and single parents: the y may obtain a subsidy of 70% of the accommodation value.
Total amount of subsidies granted