Service functions
Send report to e-mail
Enter e-mail recipient *
Your e-mail *
Comment :
* required fields
Corporate profile of Open Joint Stock Company "Russian Railways"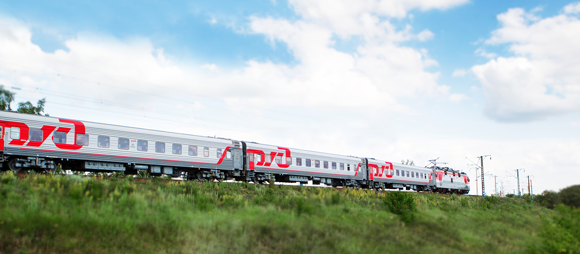 JSC "Russian Railways" was founded by resolution No. 585 of the Government of the Russian Federation "On establishment of Open Joint Stock Company "Russian Railways" dated 18 September 2003.
The Company has been entrusted with the economic functions of the Russian Ministry of Railways (resolution No. 384 of the Government of the Russian Federation dated 18 May 2001 "On the rail transport restructuring program"). The Company embarked upon its operations on 1 October 2003.
Mission of JSC "RZD": We seek to effectively develop a transportation business that is able to compete on the russian and international markets, whilst respecting our responsibility as a national carrier and rail infrastructure owner
JSC "Russian railways"
is among the world's largest freight carriers (ranking third in terms of cargo turnover globally);
ranks fourth in passenger railway transportation globally;
is one of Russia's largest companies in terms of assets: RUR 4.3 trn as of 31 December 2012 according to RAS;
is one of the leaders in terms of contribution to the Russian economy (1.74% of GDP at the end of 2012);
enjoys the support of the Russian government.
Main objectives of the joint stock company:
Meeting demand of the state, individuals and entities for rail transportation, work and services provided by rail transport
Running the business profitably
Strategic objectives of the Company:
Increase in the scale of transport business
Increase in production and economic performance
Increase in performance quality and safety of transportation
Strengthening the integration with the Eurasian transport system
Increase in financial stability and performance
The Company is a 100% state-owned natural monopoly
Length of railways in operation
JSC "RZD" owns the third longest railway network in the world
Length of electrified railways
JSC "RZD"' railway network is the second longest electrified one in the world
Employed by JSC "RZD"
935.7
th. people
Major commercial employer in Russia
Share of total passenger turnover in the Russian Federation
30.5%
One of the world leaders in the passenger transportation sector
Railways share of the total transported cargo turnover (excluding pipeline transport)
85.4%
JSC "RZD" is one of the world leaders in terms of cargo turnover transportaion (2,782.6 billion tkm via the JSC "RZD" infrastructure)