Service functions
Send report to e-mail
Enter e-mail recipient *
Your e-mail *
Comment :
* required fields
Implementation of the Bargaining Agreement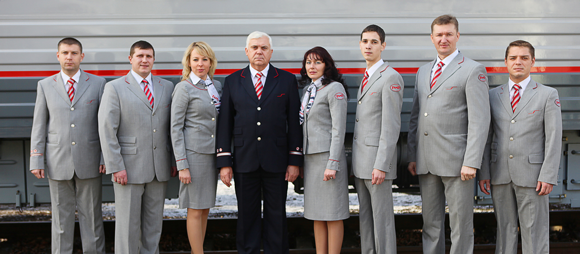 JSC "RZD" traditionally fulfills all obligations set out in the Bargaining Agreement, including obligations with regard to labor ratings, work and rest hours, remuneration, and wage indexation in line with commodity and service price inflation. In addition, the Company provides employees and the ir family members with additional benefits and allowances, including those linked to labor relations and the improvement of labor conditions. In 2012, the costs of the se amounted to RUR 102 bln.
One of the innovations of the Bargaining Agreement is the provision of a compensable social package. One of the aims of providing an individual social package is to enhance the attractiveness of the workplace and motivate employees. The compensable social package is based on the "cafeteria principle": the limit of funds and a list of elements that the se funds may be used for are established for each employee.
In 2012, JSC "RZD" provided the compensable social package to more than 20 thousand employees of various occupations (more than 100) at all railways and branches. The total package amount was RUR 312 mln.
The analysis has shown that the compensable social package has become an effective tool to reduce job turnover at Company units.