Service functions
Send report to e-mail
Enter e-mail recipient *
Your e-mail *
Comment :
* required fields
Corporate Social Responsibility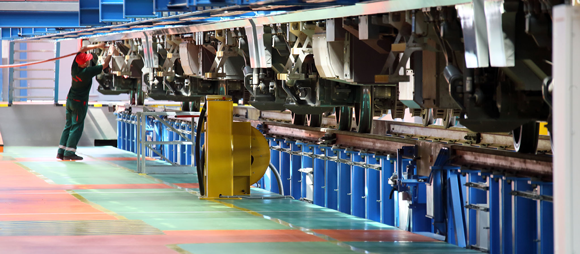 The scale of operation, geographical reach and the importance of the tasks performed by JSC "RZD" necessitate a very focused degree of social responsibility. JSC "RZD" strives to enhance its competitive advantages in the context of increasing global competence. This is why we aim to become the leader in corporate social responsibility in Russia.
Corporate social responsibility principles
JSC "RZD" considers corporate social responsibility to be a fundamental principle of corporate governance and a basic factor of dynamic and sustainable development — today and in the longer term.
As a socially responsible company, JSC "RZD" strives to maintain an effective balance between the three components of sustainable development:
— economic,
— environmental,
— social.
Since 2006, the Company has annually published Corporate Social Reports that include a review of major impacts in economic, environmental and social areas, data on the development of the non-financial risk management system and sustainable development trends. Non-financial statements of JSC "RZD" are available to all stakeholders on the corporate website www.rzd.ru.
Principles and basic performance indicators, as well as non-financial risk management mechanisms at JSC "RZD", are set out in the Corporate Social Responsibility Code approved in 2008. However, given that the Company is undergoing reforms and many tasks related to the implementation of social and environmental programs will be devolved further to functional units, in 2012, we developed common guidelines on many matters related to sustainable development.